The right environment for growing
Angels' Eden is one of the best preschools in West Bengal, offering a happy learning environment to children.
We introduce ourselves as a digitally-enabled pre-school, day-care and activity centre provider in a child friendly environment, where every child experiences a smooth transition from an informal play school environment to a formal learning experience with confidence and optimism.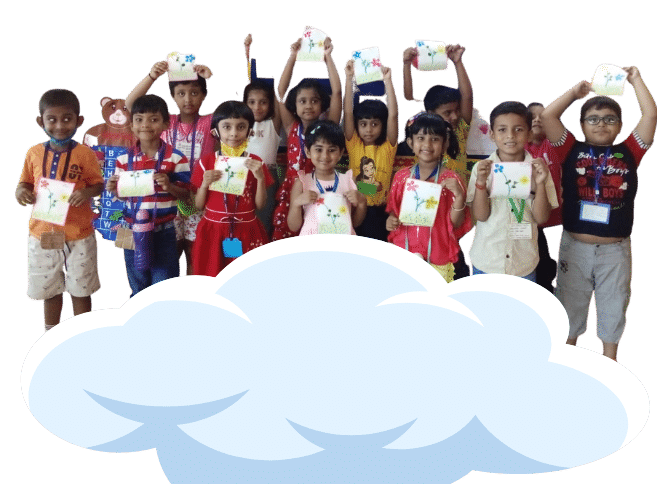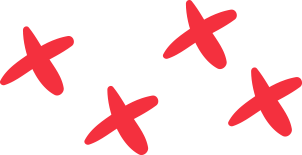 Better Future through Play
At Angels Eden, we strongly believe in nurturing a better future through the power of play. We recognize the immense value of play in a child's development, fostering creativity, problem-solving skills, social interaction, and a love for learning. Join us in creating a brighter tomorrow by embracing the transformative potential of play at Angels Eden.
At Angels Eden, we believe in the power of play to foster children's development and learning. Through engaging and interactive activities, we create a playful environment where children can explore, create, and learn at their own pace.
Our approach focuses on cultivating a lifelong passion for learning. By making education enjoyable and meaningful, we inspire children to become curious, motivated, and self-directed learners, setting them on a path to success and fulfilment.
At Angels Eden, we believe in the harmonious blend of fun and study. We create an environment where learning is enjoyable and engaging, incorporating playful elements into our educational programs. 
Angel's Eden is one of the best preschools having placed in Uttarpara, Hooghly and Newtown Kolkata, offering a happy learning environment to children. Completely digitally enabled preschool with highly advanced learning modules and techniques. Preparing kids for future academic curriculum.
Angel's Eden is one of best daycare in Kolkata, offers customized timing as per the requirements. We have need based Day-care Curriculum. Children get opportunities to practice tasks that require stamina, concentration, as well as cognitive and physical skills
Enhance and nurture your child's passion with our activity centre. We are offering varied activity sessions for your budding singer, musician or artists for their holistic development and upgradation. Learn from experts by enrolling for sessions with top teachers.
Don't Let Your Child's Childhood Pass, Join Us Now!
Capture the essence of your child's childhood and make it truly memorable by joining us at Angels Eden School. Our enriching programs and nurturing environment provide the perfect foundation for your child's growth and development. Don't let this precious time pass by – take the first step towards an extraordinary educational experience for your little one and join us today!
Learning fun, sharing the joy
At Angels Eden School, we believe in learning through fun and sharing the joy of education. Our interactive and engaging approach to learning creates a positive and exciting environment for children to thrive. Join us to cultivate a love for learning and experience the joy of education together.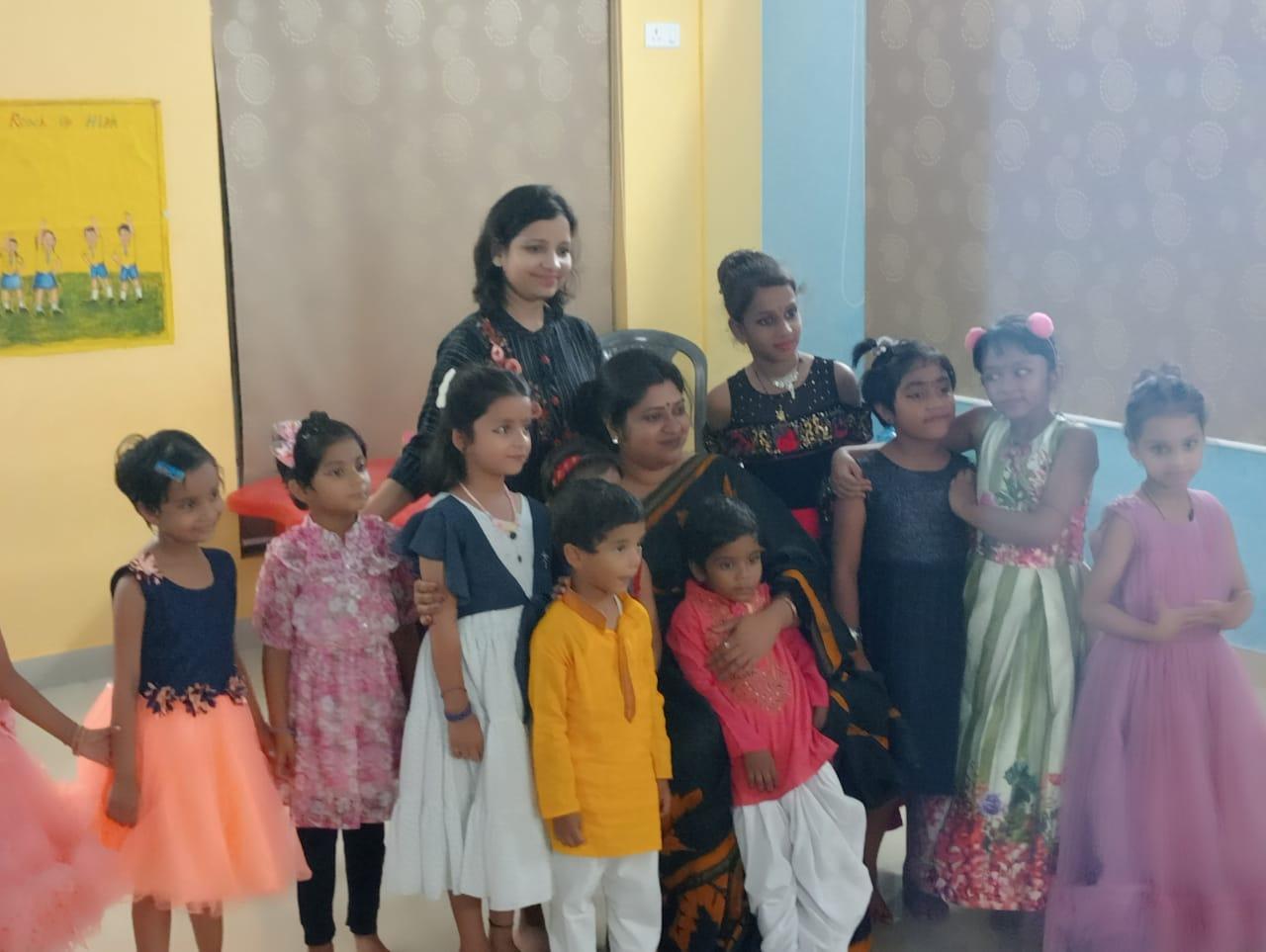 Far from parents, preschool teachers caring
The qualifications of the teachers at Angels Eden Pre School may vary and depend on their individual expertise and educational background. Typically, the teachers at Angels Eden Pre School hold relevant degrees or certifications in early childhood education, child development, or a related field.
Different kids, different learning
Our focus is on helping little learners to develop into good and responsible human beings. We work with various Montessori apparatus and other educational aids to make the children aware of their immediate environment. Some of our key differentiating factors are:-
Here are some frequently asked questions (FAQ) to help you get the information you need.
Enrolment at Angels Eden Pre School is subject to availability and completion of the registration process. Tuition fees and attendance policies apply. Please refer to the "Terms and Conditions" page for further details.
Angels Eden Pre School accepts cash, cheques, and online payments for tuition fees. Please contact the school for further details on accepted payment methods.
The School Timing at Angels Eden Pre School operates during weekdays from 7 AM to 3 PM. For more detailed information on the specific timings and availability, please reach out to the school directly.
In case of an emergency at Angels Eden Pre School, parents or guardians should immediately contact the designated emergency contact number provided by the school. Additionally, they can reach out to the school coordinator who will be able to provide guidance and assistance during such situations. The contact details of the school coordinator can be obtained from the school's administrative office or through official communication channels.
Parent Say About Angels' Eden
"Today my son participated in the sit and draw competition arranged by Angels Eden Uttarpara. I am really impressed by their arrangements. The teachers, stuffs are so caring, loving and responsible. One of best school in our area."
It's a very good building and specially all the Teachers are very nice.. Overall Experience Excellent👍🏻👍🏻👍🏻👍🏻👍🏻 Long way to go..
"Newtown is a place where you can expect the best of the best brands to launch themselves. Angels' Eden to me is offering a state of art facility within a high secure environment for tiny tots. I have enrolled my son's name for the upcoming pre-school session"
"Excellent place for children... Very friendly environment... Well behaved..❤️❤️❤️❤️"
"Angels' Eden is a newly launched pre-school. So initially we were not sure if this would be the best school for our child. But when we went to Angels' Eden New Town, we understand how systematic the whole curriculum is. Now we are confident that our child will get the best education at Angels' Eden."
Angel's Eden is one of the best pre-schools in the Uttarpara area. There are also daycare facilities and a children's activity centre. The school environment and teaching staff are very good and cooperative. You can choose this school to get the right education for your child from an early age.
Join Our Fun Class with other Classmate
Opening Hours :

Mon - Fri (09.00-17.00)
Phone Number :

+91 8017037018 II +91 9748779986
Landline Number :

033-40443744