"Angels Eden Pre School: Where Little Minds Blossom"
Angels Eden Pre School offers a well-structured class plan for different age groups, including Toddlers, Play Group, Nursery, Lower KG, and Upper KG.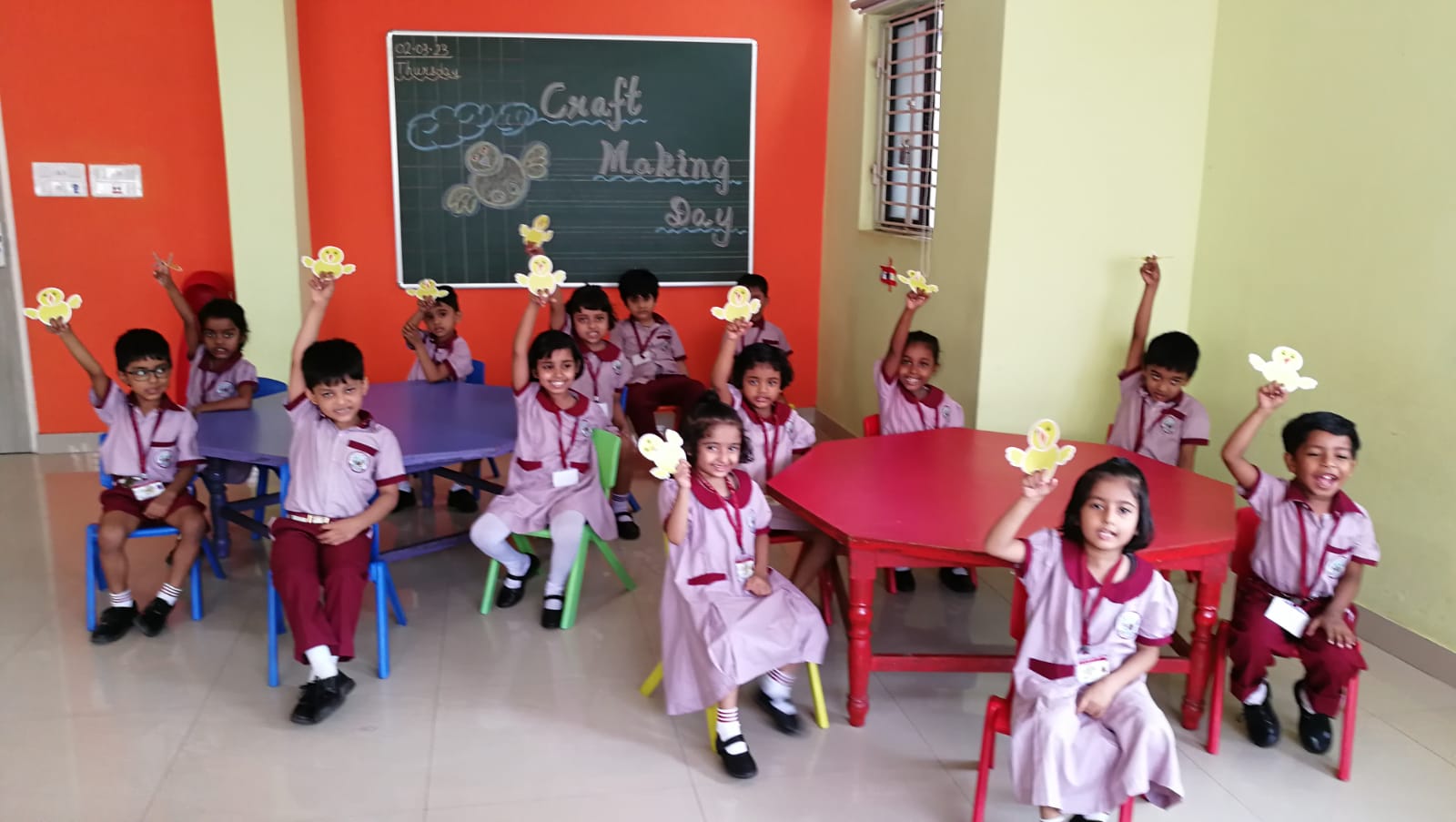 "Angels Eden : Nurturing Young Minds, Igniting Bright Futures"
At Angels Eden , the Toddler class plan focuses on providing a nurturing environment where children can explore and develop their early learning skills through play-based activities and sensory experiences.
The Play Group class plan at Angels Eden is designed to foster socialization, imagination, and cognitive development. Children engage in interactive play, creative arts, storytelling, and simple educational activities tailored to their age group.
In the Nursery class plan, Angels Eden introduces more structured learning experiences to enhance children's early literacy and numeracy skills. Through a combination of play, music, art, and hands-on activities, children develop a solid foundation for future academic growth.
The Lower KG class plan at Angels Eden focuses on further developing children's language, math, and problem-solving abilities. They engage in age-appropriate exercises, group activities, and individual tasks that promote independent thinking and logical reasoning.
The Upper KG class plan is designed to prepare children for the transition to primary school. Angels Eden emphasizes literacy, numeracy, critical thinking, and social skills development. Children engage in more advanced activities, projects, and collaborative learning experiences.
Growing Minds: PreK & K-1, Where Dreams Begin"
"Unleashing Joyful Learning: Where Imagination Meets Education in Pre school and Kindergarten."
"Where Dreams Blossom: Pre-School Excellence, Guided by Exceptional Teachers."
The qualifications of the teachers at Angels Eden may vary and depend on their individual expertise and educational background. Typically, the teachers at our school hold relevant degrees or certifications in early childhood education, child development, or a related field.
They may also have completed specialized training programs or workshops to enhance their teaching skills and knowledge in working with young children. The school aims to have a highly qualified and dedicated teaching staff who are passionate about early childhood education and providing a nurturing learning environment for the students.
For more specific information about the qualifications of the teachers at our schoo , it is recommended to contact the school directly.
Here are some frequently asked questions (FAQ) to help you get the information you need.
Join Our Fun Class with other Classmate
Opening Hours :

Mon - Fri (09.00-17.00)
Phone Number :

+91 8017037018 II +91 9748779986
Landline Number :

033-40443744